WRG Locksmith Is Your Local Locksmith In Sumter, SC, and Orangeburg, SC
Providing top-notch mobile auto, home, and commercial locksmith services
Want To Save Money? We Offer a Discount for Military, Fire Fighters, EMS, Police, and Teachers.
Contact us today to schedule an appointment
WE ARE PROFESSIONALS
At WRG Locksmith, we are certified, insured & highly-trained. You can count on us for honest and transparent pricing and top-notch, friendly service from all of our technicians.
WE PROVIDE EMERGENCY SERVICE
We know that emergencies don't always happen during normal business hours. That's why we feature emergency locksmith services and roadside assistance for our clients.
WE PRIORITIZE YOU
Our goal is to provide the best service at fair rates, without wasting your time. We provide a guarantee for all services provided. Ask about our discounts for military, police, teachers, and EMS.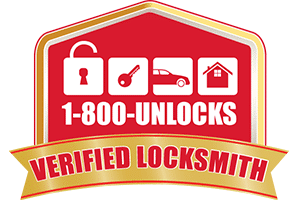 Verified Locksmith
1-800-Unlocks has verified WRG Locksmith as an honest, real, and skilled locksmith in the Sumter, SC area. If you need service in other States, check out some other skilled locksmiths.
Check Out Our  Google Reviews
Five star service for homes as well. Josh was eager to assist and did so in a timely fashion, had the right tools and got the job done and a pinch.
Michelle P
18:17 21 Oct 21
I highly recommend WRG Locksmith. Their service to my home was very professional. They were prompt, polite and had my lock fixed within a half hour.
Laura Crooks
21:00 10 Aug 21
Josh was amazing, very professional and quick. Josh was good responding to my needs and he squeezed me in due to my crazy situation please check out WRG for any of your future needs.
Nikia Mcgee
16:14 26 Jul 21
Delaine Davis
12:19 19 Jul 21
Aleisha McCaskey
14:58 05 Jun 21
Quailty and Speedy Service!!! Thank You Josh for your Excellent service!! I recommend everyone in the area to call WEG LOCKSMITH for your Locksmith need. Best Ever!!!♥️♥️♥️♥️♥️♥️♥️
lateshia brown
20:15 02 Jun 21
Sara Rital
15:11 29 May 21
Josh was on time and very professional. He worked quickly and saved me from having to walk to work.
william farmer
18:36 17 May 21
Josh is simply the best. I contacted another locksmith regarding the broken sole key for a 2003 SAAB. (SAAB stopped production in 2014 and parts are notoriously hard to find.). He took down my info and after a couple of hours he called back, admitted defeat and referred me to Josh. Once Josh was on the case, I had a replacement key + spare key lickity split. If you need locksmith service Josh is your guy🤩.
Jerry Johnson
18:24 06 May 21